Peat Science Dialogue - Ho Chi Minh, Vietnam
Copy Link
Link successfully copied
Share
Mar 7, 2023 - Mar 9, 2023
Vietnam, Thailand, Philippines, Myanmar, Malaysia, Lao PDR, Indonesia, Cambodia
Data & Information
-
-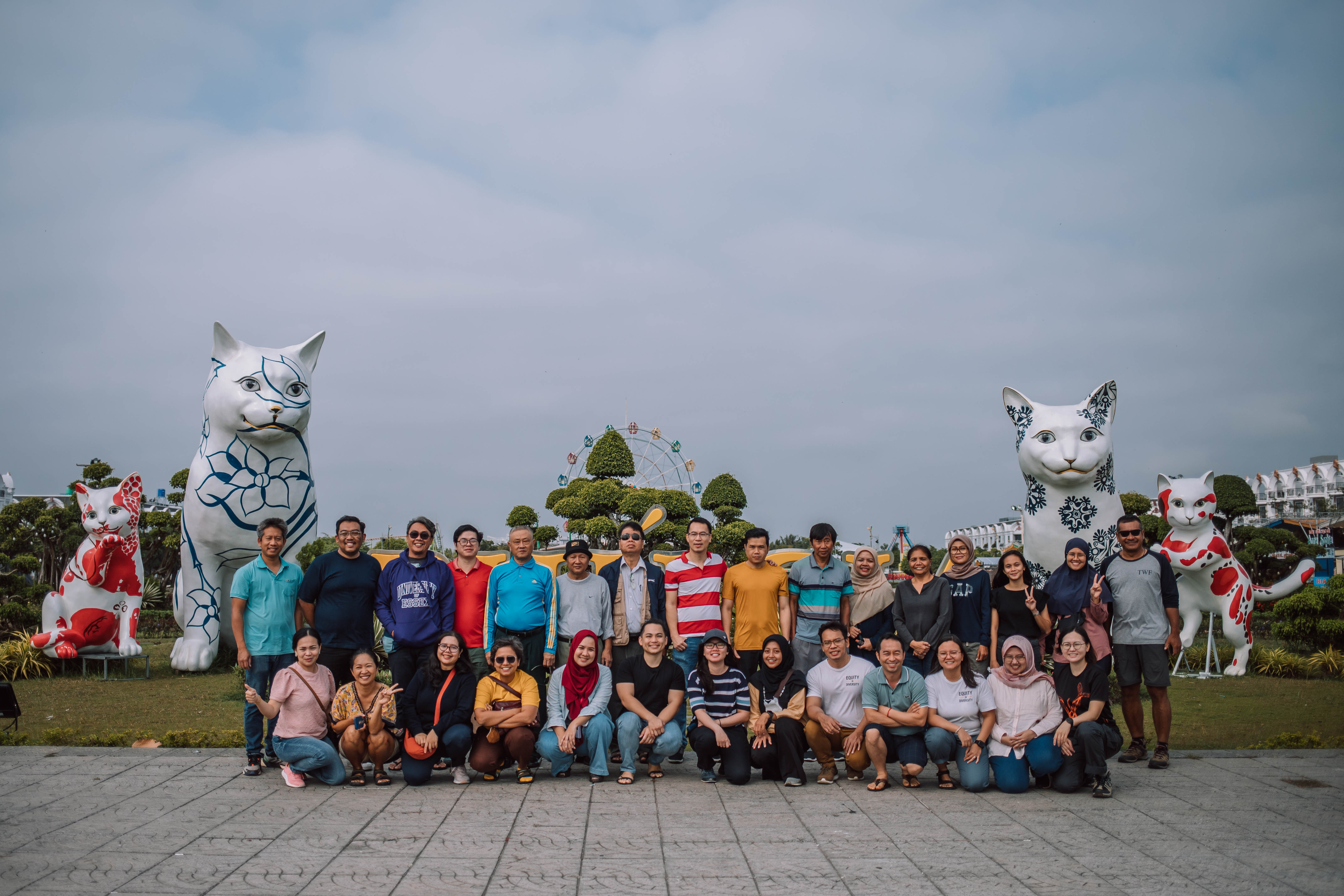 The Sustainable Use of Peatland and Haze Mitigation in ASEAN (SUPA) Component 2 project (/EU SUPA C2) is funded by the European Union. This project focuses on non-state actors (NSAs), and is implemented by the People for Peat (PFP) coalition made up of World Resources Institute Indonesia (WRI), Yayasan Inisiatif Dagang Hijau (YIDH), and Tropical Rainforest Conservation and Research Centre (TRCRC). One of EU SUPA C2's programs is providing peat-related data and information to fill the gaps in targeted countries. By awarding ten research grants to researchers in Indonesia, Philippines, Thailand, Myanmar, Vietnam, and Lao PDR, the EU SUPA C2 has collected new data and information on several topics, including peatland management, peatland best practice management, peatland commodities, and peatland monitoring. Besides this research, the EU SUPA C2 has completed the perception audit on peat-related issues in Myanmar, Vietnam, Lao PDR, and Cambodia. The data and information from those research and perception audits need to be formulated into a recommendation to support regulation and policymaking.
The EU SUPA C2 organizes a peatland dialogue among scientific communities from non-state actors from eight targeted countries in Southeast Asia to have a more in-depth discussion on how to communicate data and information based on science that EU SUPA C2 has collected. Therefore, the right parties can use the data and information as a reference in supporting sustainable peatland management.
After the series of peatland dialogue sessions, in order to gain more knowledge and observe the current condition, as well as the practice of sustainable peatland management, we visit the U Minh Thuong National Park, one of the last significant areas of peat swamp forest remaining in Vietnam. It is also one of the three highest-priority sites for wetland conservation in the Mekong Delta. U Minh Thuong National Park, which is located in Kien Giang Province, was also named the world's 2,228th Ramsar site for its untamed beauty and abundant biodiversity of a distinctive peatland area.
The objective of this dialogue is as follows,
1) To share the scientific-based data and information collected through the EU SUPA C2 project based on research results and perception audit to non-state actors and EU SUPA C1;
2) To facilitate the dialogue between scientific communities from non-state actors, ASEAN and other peatland project partners and stakeholders;
3) Formulate scientifically sound recommendations for each country towards sustainable peatland management and peat fires prevention
4) To get a better understanding of challenges faced in the field related to peatland management by conducting field visit activity in U Minh Thuong National Park.
---
Explore Southeast Asia's Peatlands from the comforts of your own home through our Peatland Travels Video Series.