People for Peat Closing Ceremony
Copy Link
Link successfully copied
Share
Apr 11, 2023 - Apr 11, 2023
Singapore, Indonesia, Philippines, Cambodia, Lao PDR, Vietnam, Myanmar, Thailand, Malaysia
Data & Information, Business & Investment, Awareness & Advocacy
-
-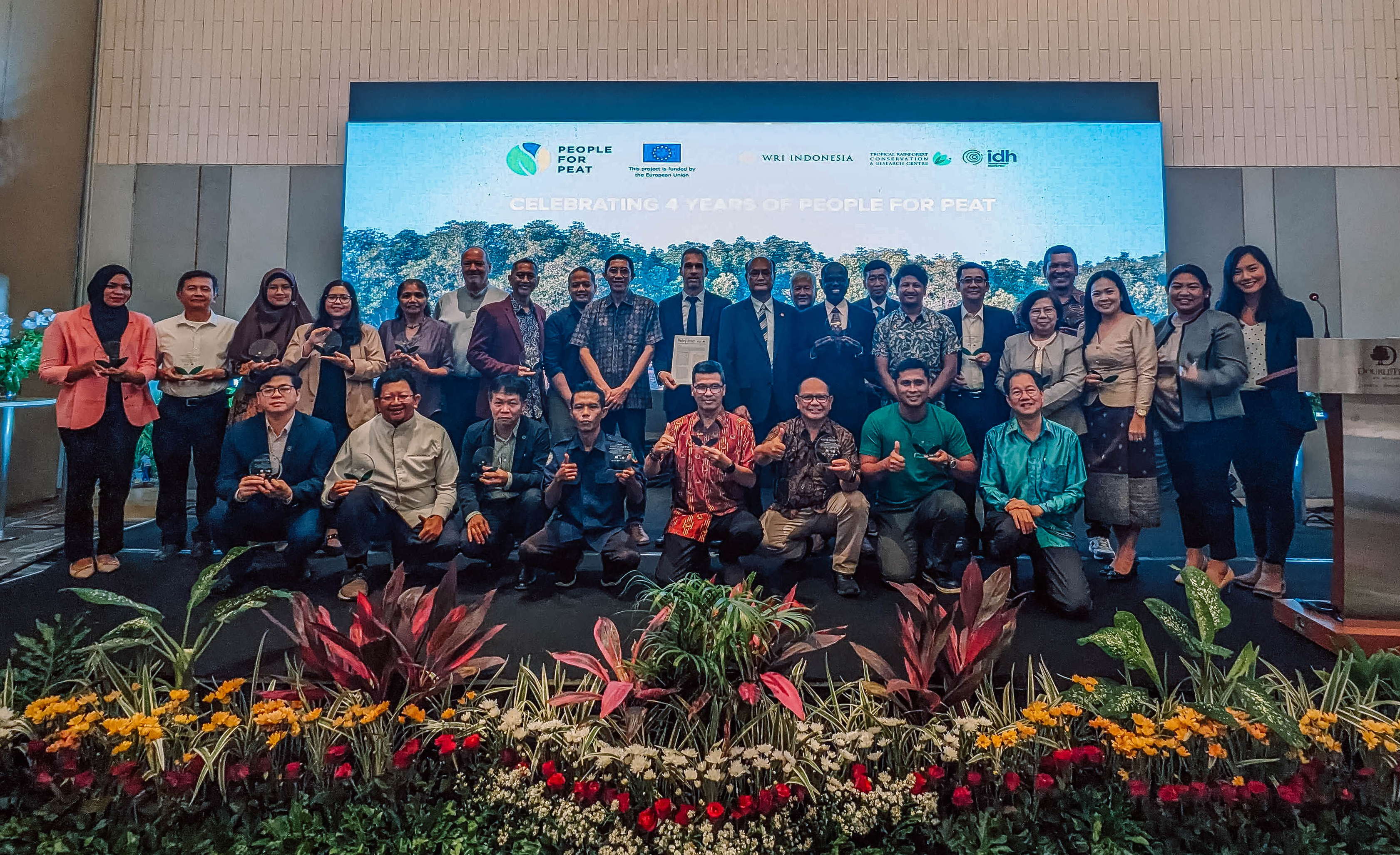 Peatlands play a crucial role in mitigating climate change, and sustainable peatland management is vital for maintaining them as carbon storage. To achieve this, regulations and policies must support the implementation of sustainable peatland management and prevent peat fires. However, there is still a lack of information and knowledge about peatlands in Southeast Asia, particularly in countries that are new to peat. The Sustainable Use of Peatland and Haze Mitigation in ASEAN (SUPA) Component 2 project, funded by the European Union, aimed to address this gap by providing peat-related data and information and conducting research projects in targeted countries.
The main objective of this event is to share the results, achievements, and recommendations of the EU SUPA C2 project with key stakeholders, get feedback and responses, and inspire and engage them for further efforts in supporting sustainable peatland management and haze mitigation in ASEAN.
The expected output of this event is feedback and responses from EU, ASEAN Secretariat, and other key stakeholders towards the SUPA C2 achievements and highlighted opportunities for continuity from partner projects.The participants of this event include EU Delegation, ASEAN Secretariat, PFP/WRI Indonesia, PFP/TRCRC, PFP/IDH, SUPA Component 1, and other peatland projects, researchers from targeted countries, selected media, and non-state development partners/NGOs on sustainability.
---
Explore Southeast Asia's Peatlands from the comforts of your own home through our Peatland Travels Video Series.