Community Spirit Across ASEAN's Peatlands
Oct 26, 2022 by People for Peat
Copy Link
Link successfully copied
Share
ISSUE 005 | OCT 2022
Greetings, Friends of Peat!
As we enter the tail-end of 2022, it's time to reflect on our learnings over the whirlwind of the past few months. July saw the successful execution of the Business Hub Summit where our Cohort 1 members aced their presentations to potential funders. A month later in August, we marked the end of our 2022 Symposium Series with the impactful "Culture and Sustenance" discussion which left audience members feeling inspired. A lot is also happening behind the scenes! The Business Hub team are busy training new Cohort 2 members while the rest of the team have been organising Peat Ranger trainings and deployments, as well as connecting with ASEAN peatland communities.
It's amazing to think that since we started our journey, PFP has trained over 30 Peat Rangers, directly impacted 24 peatland communities, assisted 12 peatland businesses, and our work is far from over. So, we'd like to say a heartfelt thank you to you, without whom none of this would be possible.
| P E A T F A C T S |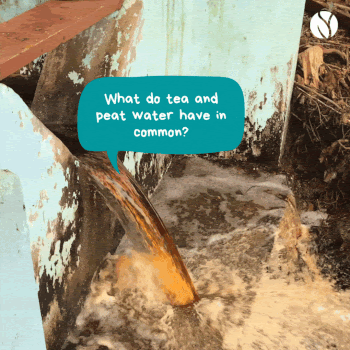 | E V E N T S |
VIRTUAL SYMPOSIUM 4: THE ROLE OF YOUTH IN PEATLAND AWARENESS & HAZE MITIGATION
Educating and empowering the youth guarantees a more sustainable future for all of us! In the fourth symposium of the 2022 series, we invited youth representative Diny Hartiningtias from the Belantara Foundation, and youth educator Karnteera Ingkhaninan (a.k.a Tuke) to share their wisdom and experience!

Diny's top tip for the youth to get started as an advocate for the environment is to find a mentor! While Tuke reminded us that fostering a genuine love for the environment is the best way to engage the youth.
VIRTUAL WORKSHOP 2: PEATLAND ENVIRONMENTAL ACTIVISM IN A DIGITAL SPACE
Our final workshop of the year featured the one and only Agiel Prakoso from Pantau Gambut! As a proud and well-spoken advocate for peatlands, Agiel enthralled the audience with an interactive presentation about the importance of the youth in peatland protection.
VIRTUAL SYMPOSIUM 5: CULTURE AND SUSTENANCE
For our final symposium for this series, we were lucky enough to engage two powerhouses: Trang Le, a nature conservation education expert from Vietnam who saved the habitat of the red-shanked douc langur population in Son Tra peninsula; and Kon Onn Sein, an accomplished lawyer who founded an NGO dedicated to lifting the underprivileged out of poverty.
Trang taught us that persistence and strategic marketing can save the lives of countless wildlife species, while Onn Sein reminded us that respecting the stewardship of indigenous people in environmental conservation is the best way to protect our green lungs.
HYBRID BUSINESS HUB SUMMIT
After 9 months of intensive training and support, PFP Business Hub Cohort members Pesona Kalbar Hijau, PT Agrapana Damayanti Indobiotek, Ekowisata Swargaloka, and Wild Wild Pigs wowed potential funders at the closed-door Business Hub Summit in Jakarta, Indonesia!

Interested in engaging with our Cohort members? Let us know via this Engagement Interest Form.
PFP ASEAN PEATLAND PHOTO CONTEST 2022 WINNERS
This year's edition of the Peatland Photo Contest was so popular we had to extend the deadline! The judges had a really hard time with this batch - it seemed like every entry deserved a prize! A huge thank you to everyone who participated - each and every one of you helped make this photo contest a success! We are proud to share the winners above - showcasing all that ASEAN peatlands have to offer in the best way.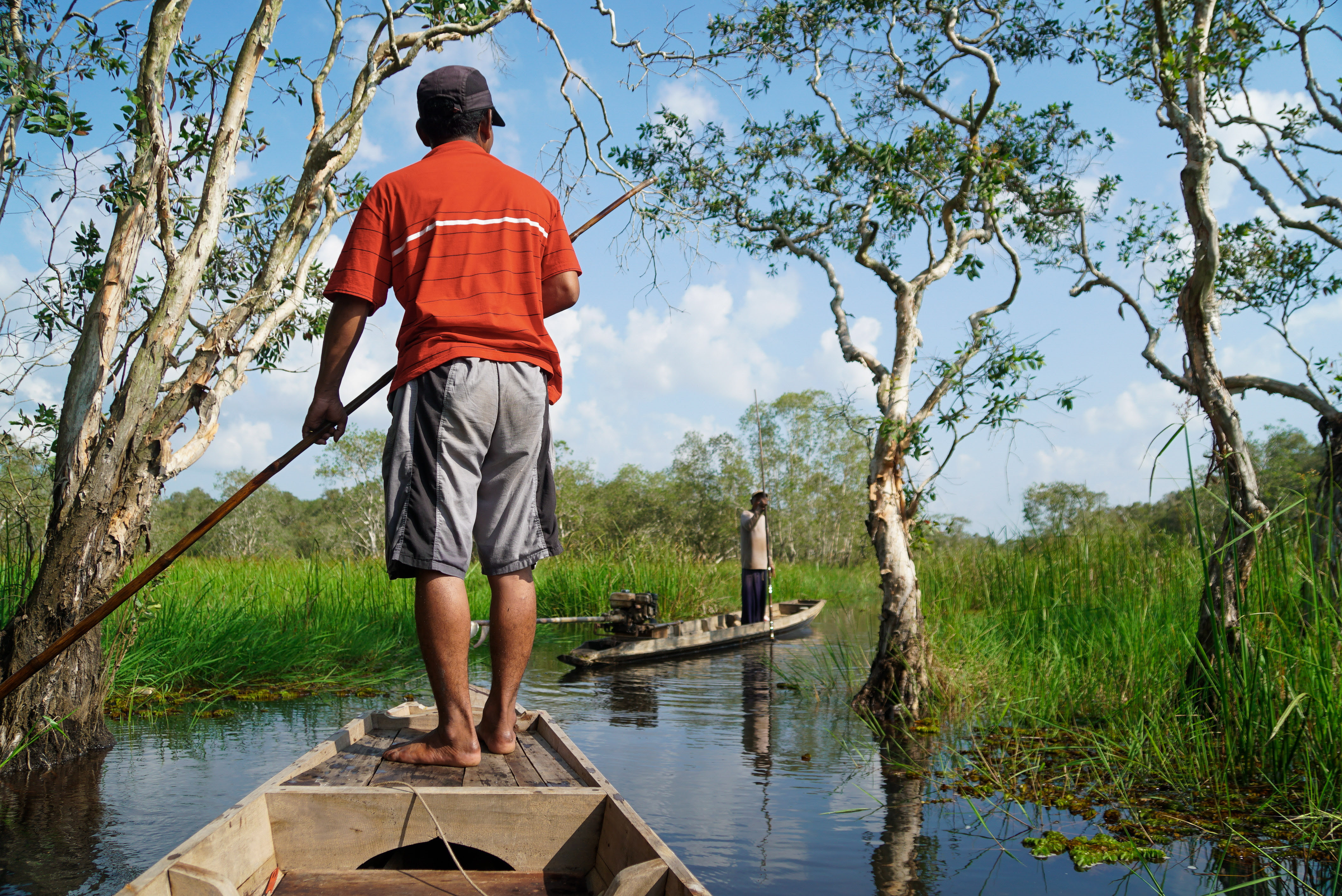 Category : DSLR People on Peat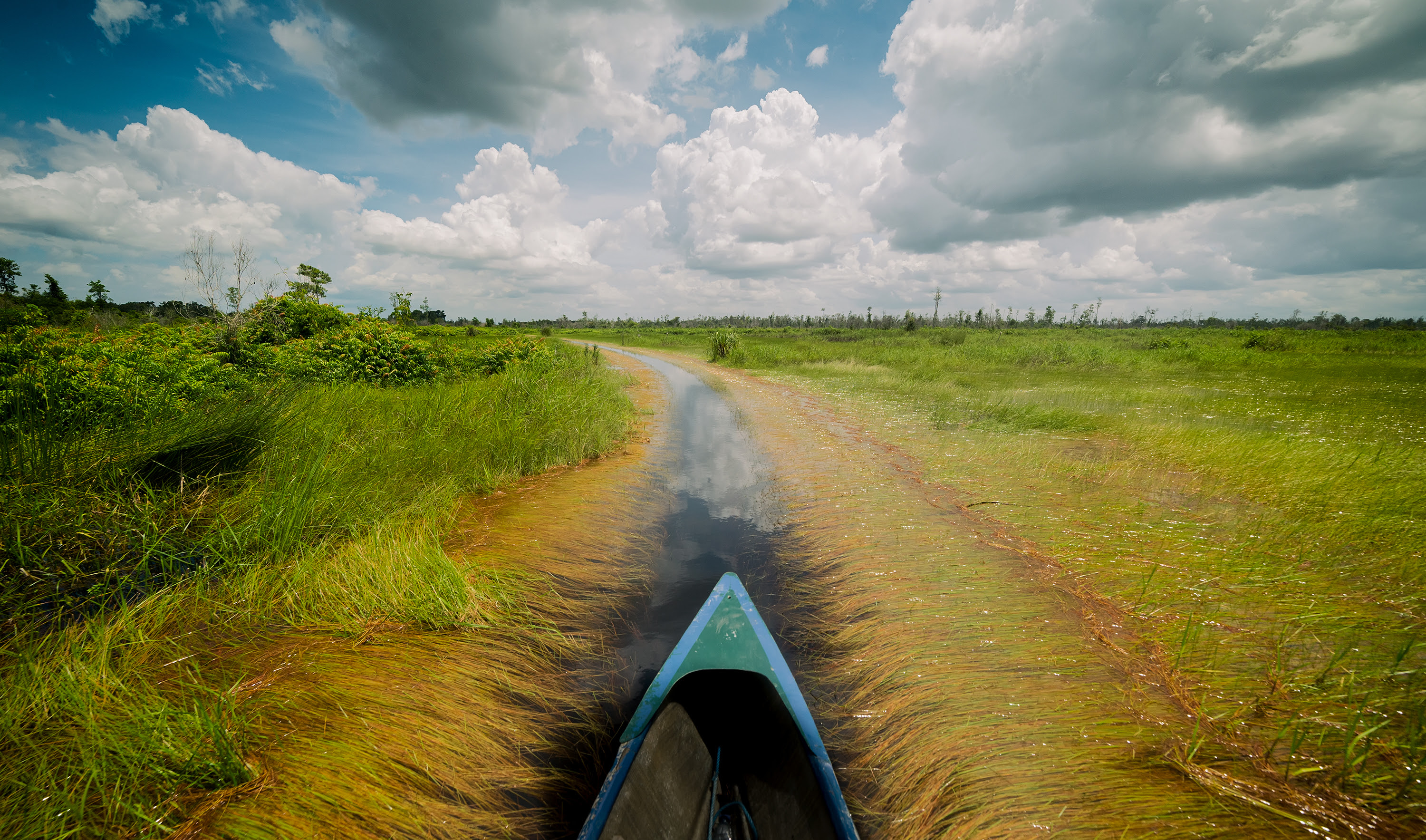 Category : DSLR Pristine Peatlands
Hidayat Turrahman
Category : Peat Fires & Degradation
Domi
Category : Mobile
John Paul A. Camino
Category : Mobile
Wahyuni Shalatan Fitri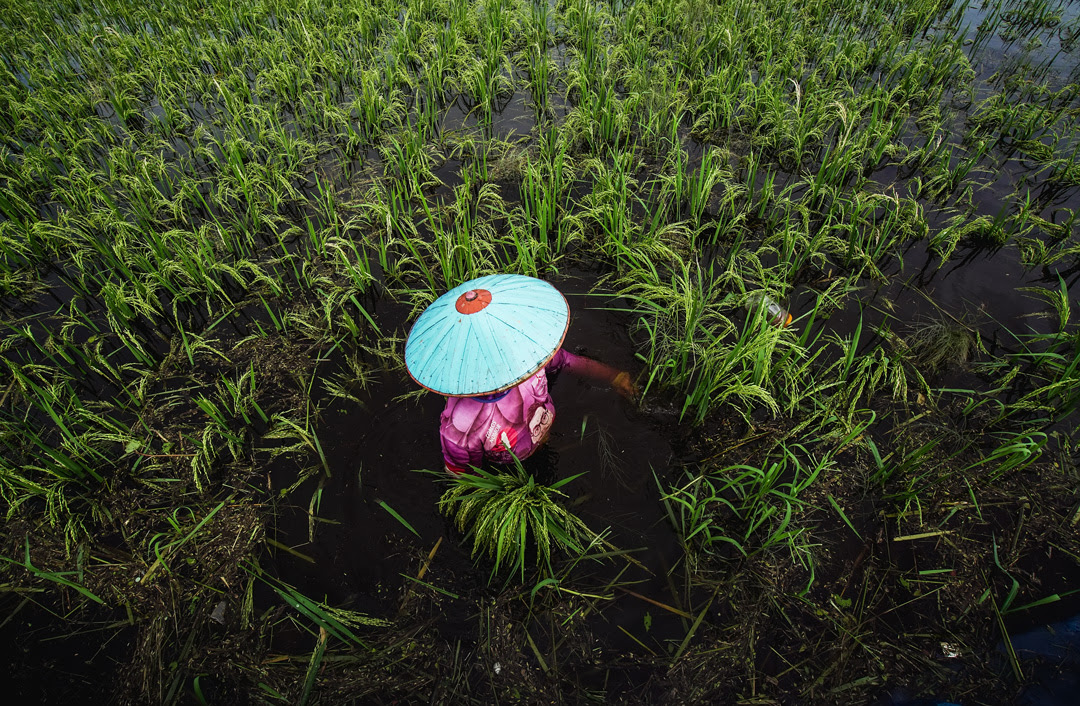 Category : Instagram Fan Favourite
Ricky Martin
| S T O R I E S |
PEAT HEROES
This edition's Peat Heroes feature is extra special because we're highlighting not one, but two people! Power couple, Jam Colas and Ronnie Villaber, are the proud owners of The Peat by Wild Wild Pigs. Located just 10 kilometres from Tacloban City, the eco-farm on peatlands is a popular ecotourism hotspot for locals who come for native cuisine, ATV rides, birdwatching, photoshoots, and more.
The community leaders and Business Hub Cohort Members are vocal champions of peat and have dedicated a portion of their farm for the local community to learn about and practice alternative livelihoods on peatlands.
Click here to learn more about Jam and Ronnie's efforts to preserve their little slice of peatland heaven and build a community around it.
Know someone who deserves to be featured on Peat Heroes? Send us an email.
| N E W S O N P E A T |
Microplastics Found in Vietnam's Peatlands
A new study in Vietnam has found microplastics in the peatlands of Long An province in the Mekong Delta. This has been linked with human activities such as industrial washing, household laundry, and household sewage. Understanding the type and density of microplastics found in peatlands could pave the way for the development of management strategies for these microscopic pollutants.
Read more here
*This research is funded by the People for Peat Coalition as part of the EU SUPA Component 2 Programme funded by the European Union Delegation.
Exploring Thale Noi Peat Swamp Forest in Thailand
Phatthalung province is a hidden gem in the South of Thailand. Popular among eco-tourists, it is perhaps most famous for being home to the first non-hunting area ever founded in Thailand – the Thale Noi Non-Hunting Area. Unfortunately, despite protective measures, this oasis for flora and fauna is becoming increasingly threatened by human activity and declining biodiversity.
Read more here
Tackling Complex Peatland Management Issues in Indonesia
Permata Village is a unique peatland community in West Kalimantan. As one of the villages chosen for the government's transmigration programme, the community has had to tackle more than peatland fire and drainage issues, they've also had to reconcile differences that extend to language, culture, and perceptions on peatland protection.
Read more here
Do you have an ongoing project with tropical peatlands?
Send us an email at peopleforpeat@trcrc.org.
| OPPORTUNITIES |
BUSINESS FUNDING
PFP Business Hub welcomes partners & projects on peatlands in research, business & investment, & community involvement.
Reach out to us to get connected.

-----------------------------------------------------------------------------------------------------------------------------------------------------------------------------------------------------------------------
QUOTE OF THE MONTH
"I grew up here, but I never knew about peatlands or how important they are for the ecosystem until I left. Now I'm back to protect them. I want everyone to know that peatlands should be conserved. We should be proud of our land and protect it for our children."
Dr. Cherdsak Kuaraksa
Thale Noi Peat Swamp Forest, Thailand
To keep up-to-date with our future news and events, please subscribe to our newsletter.