Protecting and Building Sustainable Livelihoods on Peatlands
Jun 25, 2022 by People For Peat
Copy Link
Link successfully copied
Share
ISSUE 004 | JUNE 2022
Greetings Friends of Peat,
We're halfway through 2022 and it has been an exciting few months! We kick-started our 2022 virtual symposium series in April and have received encouraging feedback from participants about the three symposiums and one workshop we've had so far. The ball is still rolling with Symposium 4 and 5 coming in the next few months. After the successful Peat Ranger Training Programme in Thailand earlier this year, we were lucky enough to personally experience the deployment led by lead trainer, Dr. Cherdsak. The team has also been busy planning the Business Hub Summit, where our Cohort 1 members finally have a chance to present their projects after months of preparations. Read about all of this and more in the current issue of our newsletter. We hope you'll find inspiration to jump start or reinvigorate your peat journey.
| PEAT FACTS |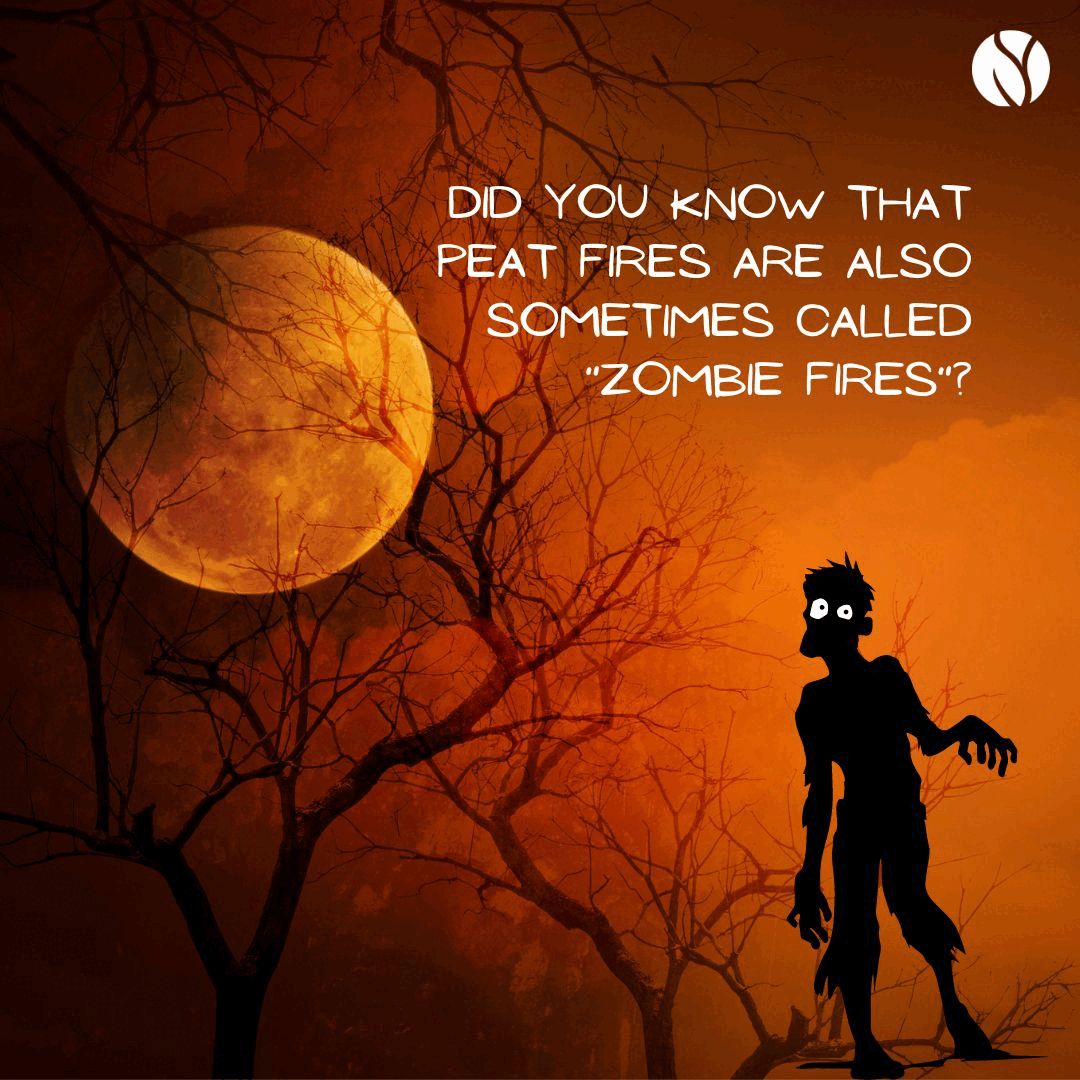 | E V E N T S |
SYMPOSIUM 1: PEAT WATER MANAGEMENT
We marked the start of our 2022 Regional Peat Symposium with a conference on Peat Water Management. Citizen Scientist Mohd Ilham Norhakim Lokman (a.k.a. Abang Ikan) wowed audiences with a glimpse into the world of endangered fish species at the Ayer Hitam Forest Reserve in Muar, Johor, Malaysia, while Dr. Ronald Vernimmen and Dr. Aljosja Hooijer presented a much-need and critical look into coastal peatland subsidence in the face of sea level rise. All participants of the talk walked away with a much deeper understanding of the importance of peatlands and what we can do to help.
SYMPOSIUM 2: LIVELIHOODS ON PEATLANDS
The second symposium saw the audience inspired by PFP Business Hub cohort member, Dede Purwansyah from Pesona Kalbar Hijau, who spoke passionately about encouraging social entrepreneurship on peatlands. Eko Budi Priyanto from Wetlands International Indonesia rounded up the day with a thought provoking look into using traditional Beje aquaculture to reinvigorate communities.
HOT COMPOSTING AND RAISED BED FARMING WORKSHOP
Our very first workshop under the theme of Livelihoods on Peat was a hit! Abdul Razak Aziz from SEEDS Malaysia gave an inspiring master class on hot composting and raised bed farming to a small and rapt audience. Participants were encouraged to dream big when it comes to sustainable gardening in their own spaces and were given the opportunity to share their ideas and receive constructive feedback from Razak. To listen to his top tips click here, or on the photo below.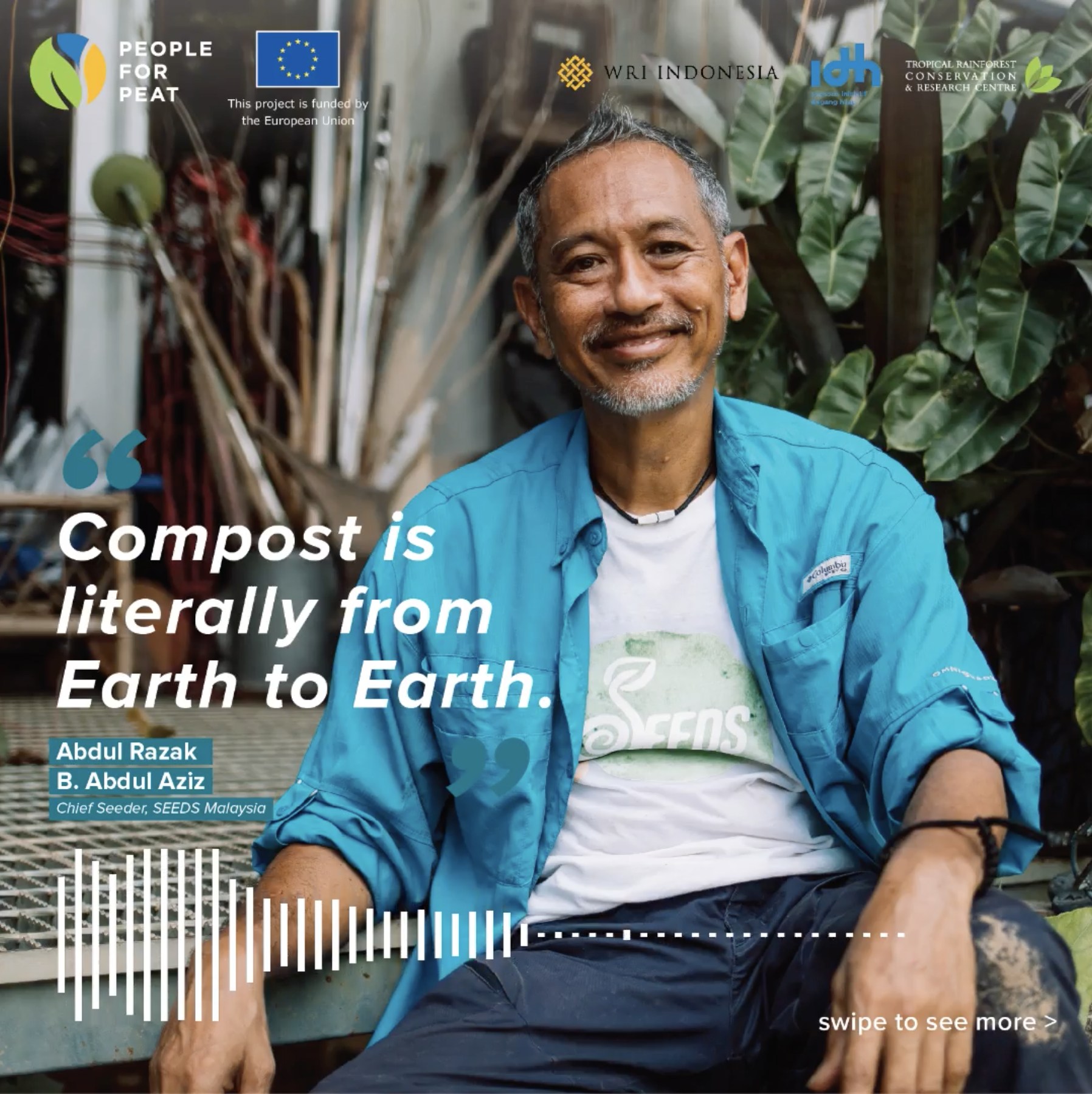 SYMPOSIUM 3: TECH ON PEAT
Technology can be a daunting topic to some, but our speakers Prof. Chris Evans and Dr. Jonay Jovani from the UK Centre for Ecology and Hydrology, as well as Prof. Ir. Dr. Aduwati Sali from Universiti Putra Malaysia (UPM) did a great job of explaining what they do in layman's terms. A captive audience learned about how commercially available cameras can be used to capture peat subsidence data and how the Internet of Things is being used to monitor peatlands to prevent fires.
THAILAND PEAT RANGER DEPLOYMENT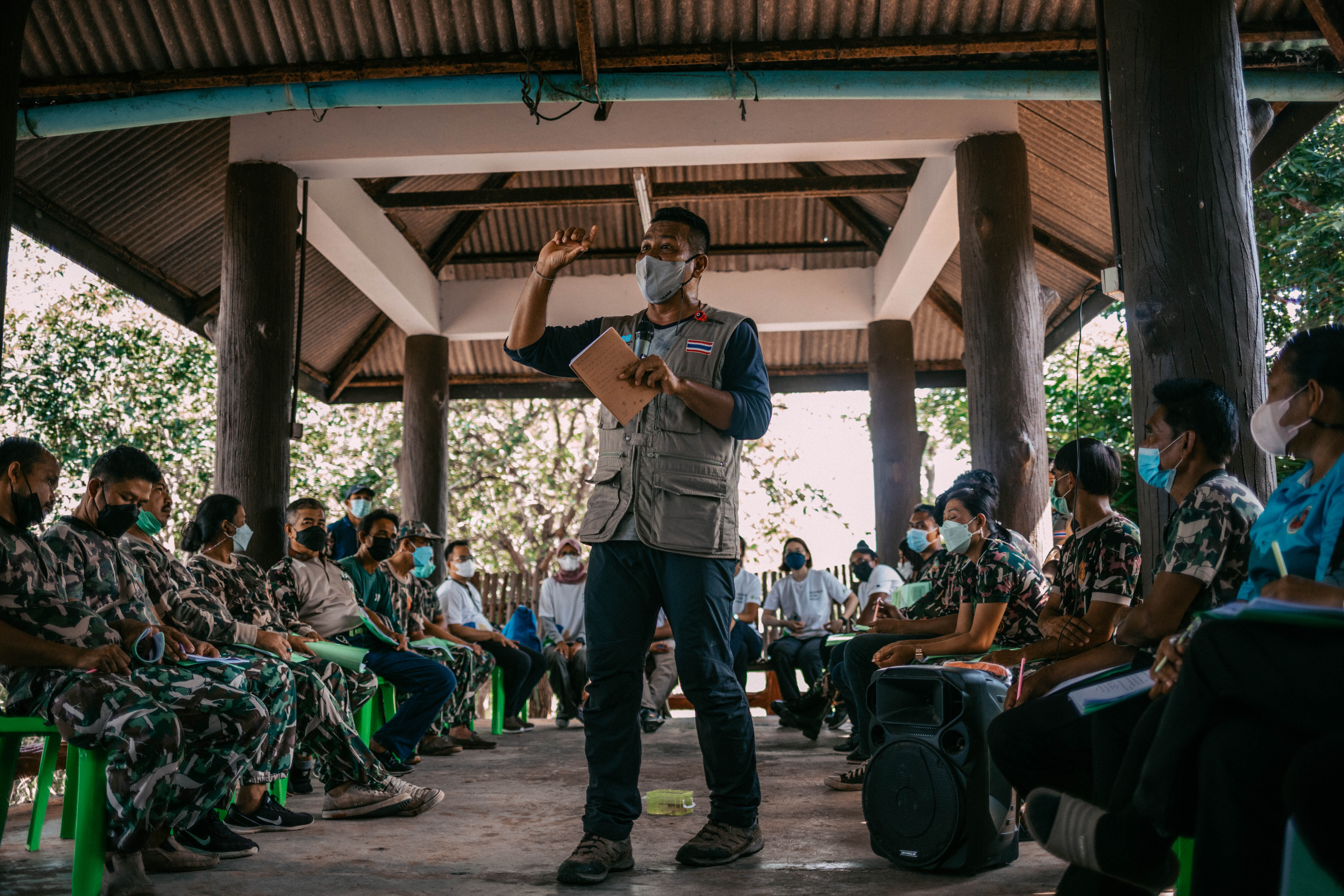 As our lead trainer for the Thailand Peat Rangers Programme, Dr. Cherdsak Kuaraksa from Thaksin University and the Thale Noi Wetland Foundation (TWF) led the charge at the deployment in Thailand with the support of Dr. Eli N. Sari from WRI Indonesia and Miss Mariam Ghani from the Tropical Rainforest and Conservation Centre (TRCRC). Head over to PFP's social media feed to see more Thale Noi community highlights.
| UPCOMING EVENTS |
VIRTUAL SYMPOSIUM 4 AND WORKSHOP 2:
THE ROLE OF YOUTH IN PEATLAND AWARENESS & HAZE MITIGATION
Educating and empowering the youth guarantees a more sustainable future for all of us. In the fourth symposium of the 2022 series, we will be inviting young members of the peatland protection and haze mitigation movement in ASEAN to share their work on the big stage.

Symposium 4: 13th July 2022, 3pm to 5pm GMT+5 (Malaysian local time)
This symposium will also feature an engaging workshop presented by this newsletter edition's Spotlight Feature, Pantau Gambut! The workshop might be helmed by youth, but it's targeted at an audience of all ages.

Workshop: 15th July 2022, 3pm to 5pm GMT+5 (Malaysian local time)
VIRTUAL SYMPOSIUM 5: CULTURE AND SUSTENANCE
The final workshop of the 2022 series will touch on the cultural practices of peatland communities and the role of these critical ecosystems on their sustenance. Don't miss out on this valuable learning opportunity.

Symposium 5: 17th August 2022, 3pm to 5pm GMT+5 (Malaysian local time)
HYBRID BUSINESS HUB SUMMIT

After completing their 9-month programme, our PFP Business Hub Cohort 1 members are finally ready to present their projects to stakeholders and potential funders! This hybrid event in Jakarta, Indonesia in July allows participants to either attend in person or via Zoom. The Summit will be a closed-door event, but we can't wait to share their success stories with you in the coming months.
| S T O R I E S |
PEAT HEROES
This edition's peat hero is Professor Nguyen Khoi Nghia from the University of Can Tho in Vietnam. Prof. Nghia is an expert on soil and environmental microbiology and champions the use of natural methods to produce high quality agriculture products. He is passionate about protecting Vietnam's peatlands and has been vocal in calling for more action, especially after the destructive fires at the U Minh Thuong National Park which severely damaged the area's peat layer.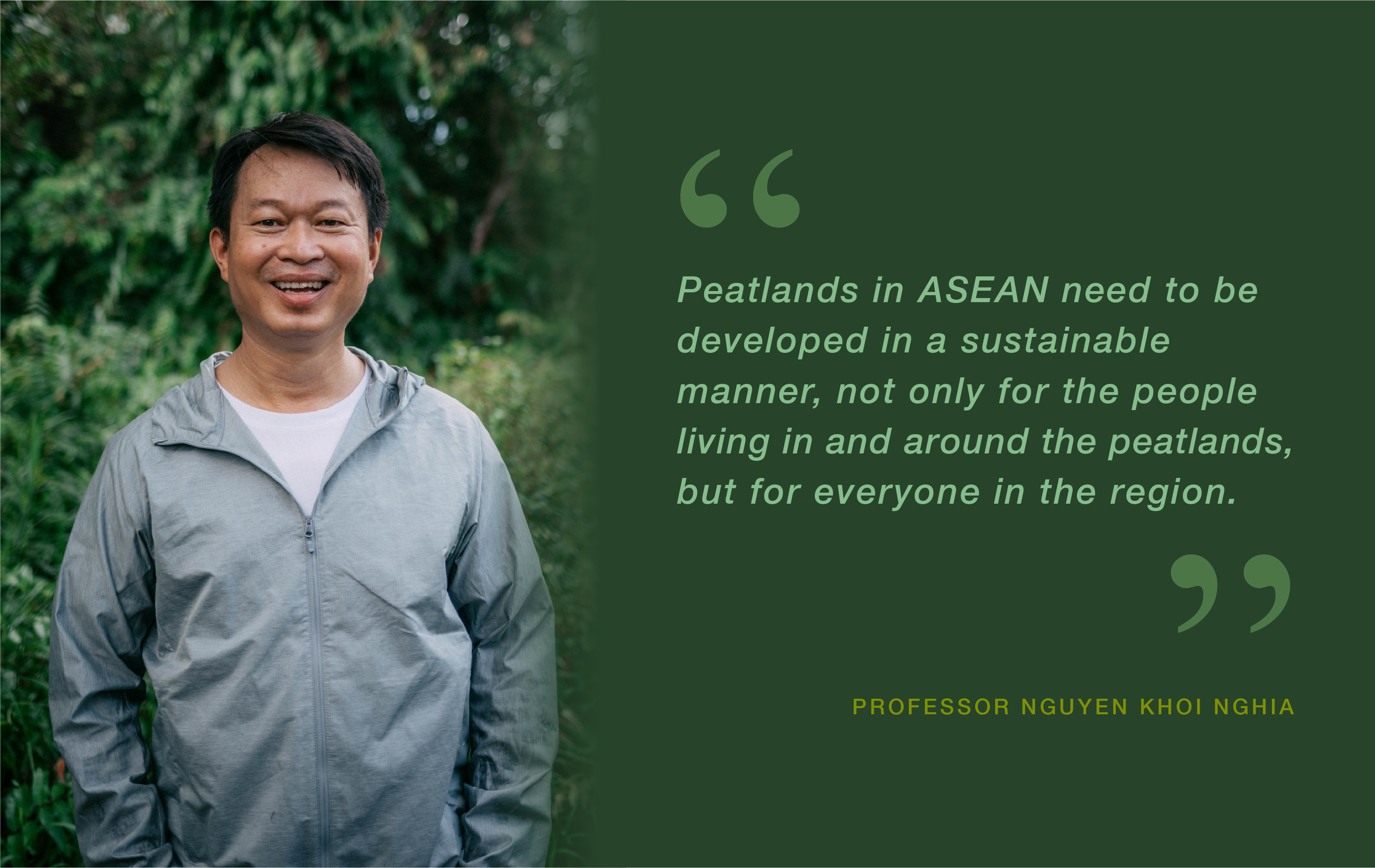 Know someone who deserves to be featured on Peat Heroes? Send us an email.
| N E W S O N P E A T |


Peatland Development Might Be Impacting Marine Life
A recent study on Southeast Asian waters suggested that peatland disturbance can go beyond impacts to the carbon cycle and extend to oceanic life. Researchers using satellite remote sensing found a correlation between human activity on peatlands and the amount of dissolved organic carbon (DOC) in the ocean. As more peatlands are converted for agriculture, DOC levels in the oceans increase, impacting the amount of light available for underwater organisms through coastal darkening.
Read more here.
Oil Palm Agriculture and Peatlands Can Exist in Harmony
A new study has turned long-held assumptions about growing oil palm on peatlands on its head. Mongabay reported on a study carried out in Indonesia, which found oil palms growing on rewetted wetlands yield just as much fruits as those in drained peatlands, making a strong argument for keeping peatlands pristine. Not only does keeping peatlands wet maintain yields, it also secures local livelihoods by reducing the risk of fires.
Read more here.
Do you have an ongoing project with tropical peatlands?
Send us an email at peopleforpeat@trcrc.org.
| S P O T L I G H T |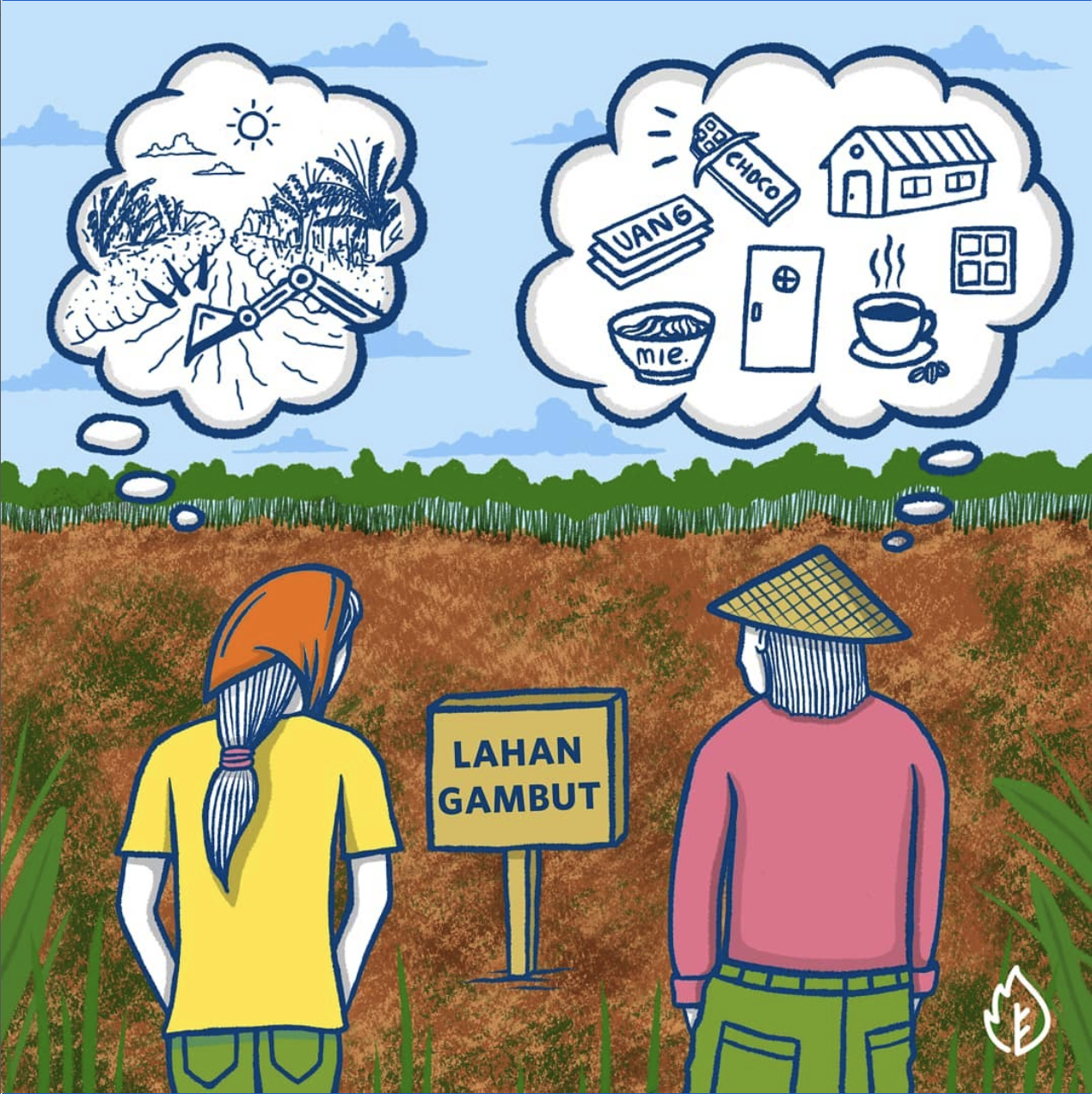 Pantau Gambut provides access to information on a variety of peatland issues via their online platforms. Their website offers updated information about the commitments made to restore peatlands in Indonesia as well as easily digestible information on the critical ecosystem. Their engaging social media content has also been hugely successful in raising awareness about peatlands.

Pantau Gambut will also be speaking at our Workshop 2 with the theme of The Role of Youth in Peatland Awareness & Haze Mitigation.
Follow Pantau Gambut to receive new updates.
| O P P O R T U N I T I E S |
BUSINESS FUNDING
PFP Business Hub welcomes partners & projects on peatlands in research, business & investment, & community involvement.
Reach out to us to get connected.

---
QUOTE OF THE MONTH
"One of the big challenges is the trade-off between livelihoods of owners of small farms and ensuring biodiversity in [peatlands] … retaining more water in oil palm farms to reduce fire risk seems to have no effect on yields, which is good news for farmers"
Eleanor Warren-Thomas
Draining tropical peatlands for oil palms isn't just bad — it's unnecessary, study shows
To keep up-to-date with our future news and events, please subscribe to our newsletter.
SUBSCRIBE