Why Peatlands Matter: Take a Look at How Peatlands Serve the Community
Mar 30, 2022 by Poeple for PeatBanner Image By : Hazize San
Copy Link
Link successfully copied
Share
ISSUE 003 | MARCH 2022
Greetings Friends of Peat,
We're excited to start 2022 with you all - there are a lot of exciting things happening in the peat space, and we're looking forward to sharing them with you. We are constantly in awe of the efforts of various peatland communities around ASEAN who are taking critical steps every day to protect one of our most valuable carbon-rich resources - peatlands. This issue, we look at some community-led initiatives that we have had the privilege to encounter and hope you will be as inspired as we were. Our People for Peat team has also been busy at work with our own community engagements, including running a Natural Farming Bootcamp for sustainable businesses on peatlands (featuring our own Panel of Expert Member, Abdul Razak Aziz of SEEDS Malaysia) and our long-awaited Peatland Ranger Training Programme, kicking off in Thailand. We hope 2022 is a landmark year for protecting this critical ecosystem and mitigating the climate crisis - thank you for coming alongside us for the journey!
| PEAT FACTS |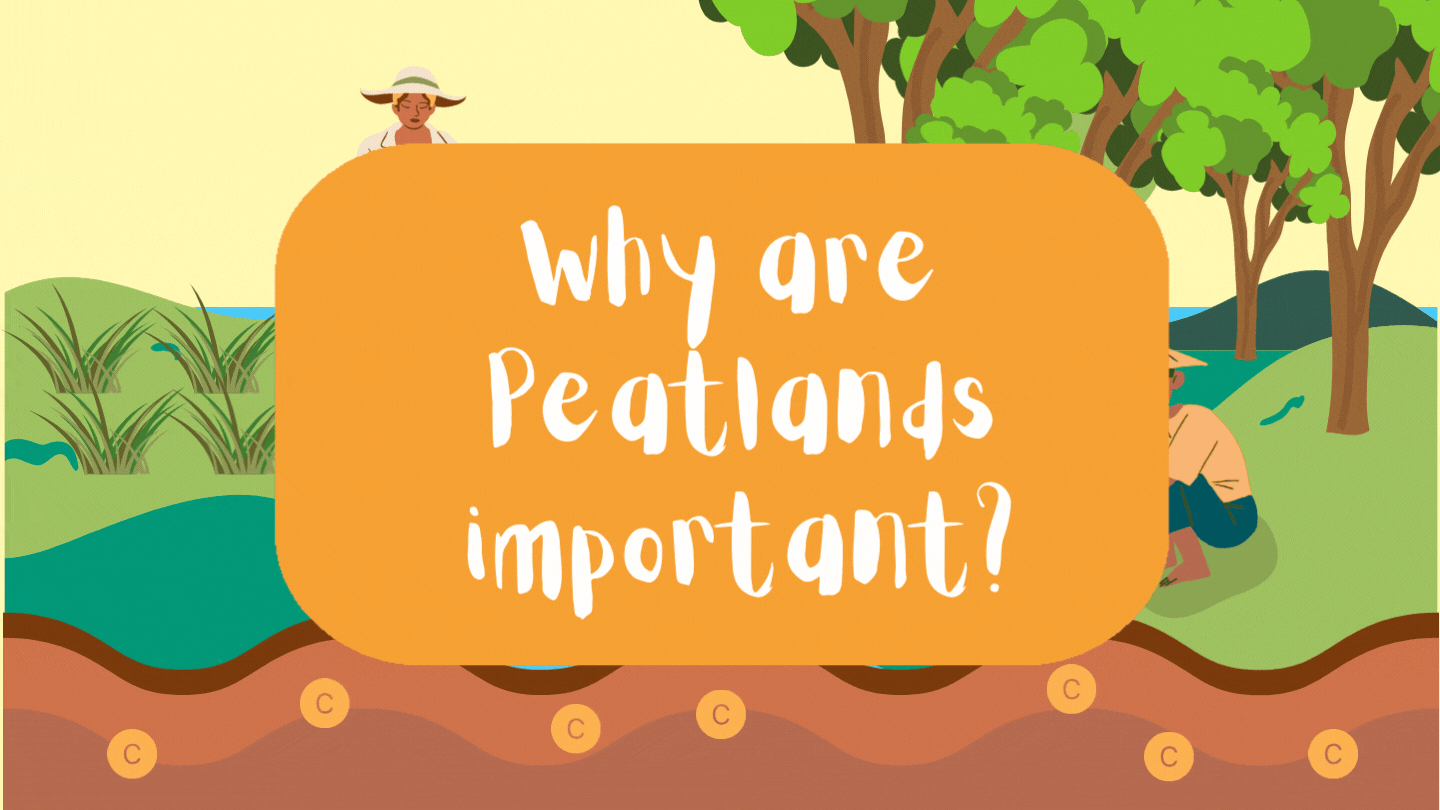 | E V E N T S |
MINI-SYMPOSIUM ON PEATLANDS IN LAO PDR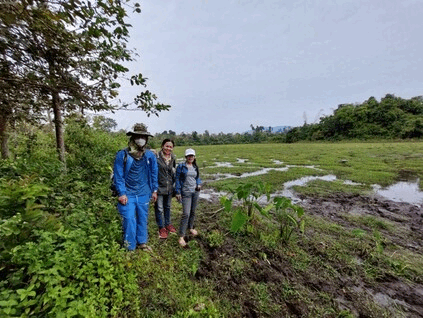 Our PFP-funded researchers from Lao PDR recently joined the 2-day mini-symposium organised by IUCN, GEF and the Ministry of Natural Resources and Environment (MONRE) Laos to gather and exchange the latest developments and research happening on Laos peatlands. PFP's own Grant-funded researcher, Prof Souvanna Phengsisomboun from the National University of Laos, attended the event to present their initial research findings on peatlands in Lao PDR. The attendees also managed to pay a visit to the peatlands of Patoumphone district, Lao PDR.
Natural Farming & Hot Composting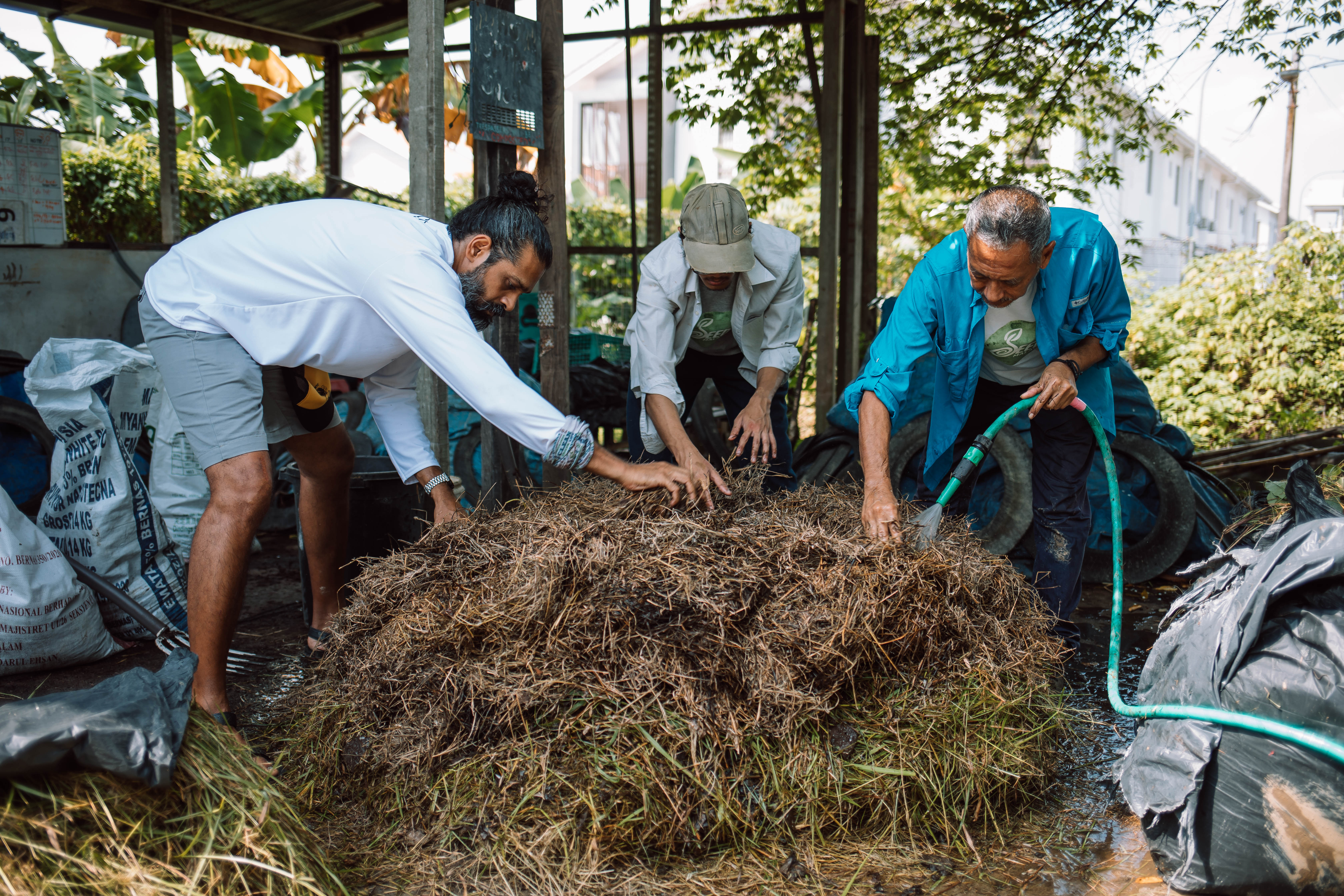 Our lucky cohort members have been tapping into the wealth of knowledge of Abdul Razak Aziz from SEEDS Malaysia, who has been sharing his expert advice on natural farming, animal husbandry, and hot composting. The PFP team got to visit his home-based farm in Klang, Malaysia to learn about Hot Composting as a sustainable way to use organic waste, especially relevant to our peatland stakeholders working with livestock on peatlands. Stay tuned to our social media channels where we'll be uploading resources to help you put his advice into action!
Vietnam Webinar: The Role of Peatlands in ASEAN and Vietnam
PFP hosted our first-ever "hybrid" (half virtual half in-person) webinar in collaboration with Nong Lam University. This landmark event was attended by 134 students from the university. Dr. Nguyen Khoi Nghia, Associate Professor in Soil and Environmental Microbiology, Can Tho University and PFP's very own Technical Peat Expert Dr. Eli Nur Nirmala Sari delivered their presentations on peatland in Vietnam and its related issues and management. Click here to watch the recorded webinar.
Thailand Peatland Ranger Training
The first of our Peatland Ranger Training sessions kicked off in March 2022 starting with Thailand. Representatives from the local communities attended the training session, guided and mentored by Dr. Cherdsak Kuaraksa, our PFP Panel of Expert members from Thaksin University, Thailand. These trained Peatland Rangers will then share their knowledge with their respective communities, adding on their own local wisdom to manage their peatlands in a sustainable way. Peatland Ranger Training will be happening throughout the year in all 8 countries of PFP's action.
| UPCOMING EVENTS |
PFP Regional Symposium 2022
PFP is excited to launch the Second Annual PFP Regional Peat Symposium in April 2022 this year. This year's Symposium will run from April to August, with some new and exciting themes of Peatland Water Management, Sustainable Livelihoods, the Role of Youth in Peatland Awareness & Haze Mitigation, Tech on Peat, and Culture and Sustenance on Peatlands. For the first time ever we will also be hosting two practical workshops based on selected themes. Stay tuned for the launch announcement to register your spot!
PFP Business Hub Summit
The PFP Business Hub Accelerator Programme has come to a head and the time has come for Cohort 1 to pitch their sustainable peatland business to potential investors/funders. After their 9 month programme, this opportunity allows for the businesses to become truly self-sustaining with support and investment from the business community. We are excited to see the outcome of this summit, which is a closed event on May 25th 2022, but stay tuned for future success stories from our Cohort 1 graduates.
PFP Photo Contest 2022
Keep your eyes on our social media updates and announcements as our Photo Contest is back! This time the contest will feature a new and exciting category, Visual Storytelling! Stay tuned for more.
| S T O R I E S |
Peat Heroes

This month's Peat Hero is Dr. Cherdsak Kuaraksa from Thaksin University, Thailand. He has been conducting research on sustainable peatland management in Kuan Kreng Peat Swamp Forest, which is the second-largest peat swamp forest in Thailand. One of his key research projects is titled 'Thale Noi Wetland Pastoral Buffalo Agro-Ecosystem' to be designated as a Globally Important Agricultural Heritage System (GIAHS).
Dr. Cherdsak is also Secretary of the Thale Noi Wetland Foundation (TWF) which conducts research on wetland and peatland ecology and works with the local community to foster a better understanding of peatland and wetland conservation. If his name sounds familiar it's because he was a speaker at our 2021 Regional Peat Symposium on the theme 'Peatlands as Heritage and Community Learning Centres', and our lead trainer for the Peatland Ranger Training in Thailand.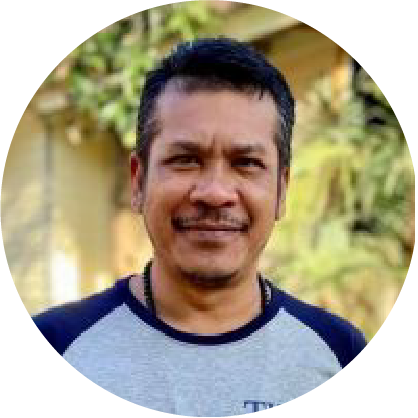 "Peatland ecosystem is extremely diverse, unique, sensitive and closely related to local communities' way of life. To maintain peatland ecosystem, it is essential to build capacity of the local community especially in restoration and wise-use of peat forest."
Watch Dr. Cherdsak Kuaraksa's Presentation on Learning Peatland Management through Traditional Knowledge
Know someone who deserves to be featured on Peat Heroes? Send us an email.
PFP Business Hub Accelerator Programme: Cohort Highlight!
Agrapana Indobiotek Damayanti (Agrapana), based in Jakarta, Indonesia is one of the PFP Business Hub Accelerator Programme's first cohort members. Agrapana is pitching for producing multiple products from high-quality native fish species to peatlands. The outcome will not only fulfill the market demand but the waste produced can be utilised as fertiliser for peatland restoration efforts.
Agrapana's core values are to involve local stakeholders in the production of high-quality snakehead products while keeping the peatland healthy. They hope to be able to penetrate the market through this programme with Technical Assistance from the PFP Panel of Experts without compromising the ecological protection of peatlands.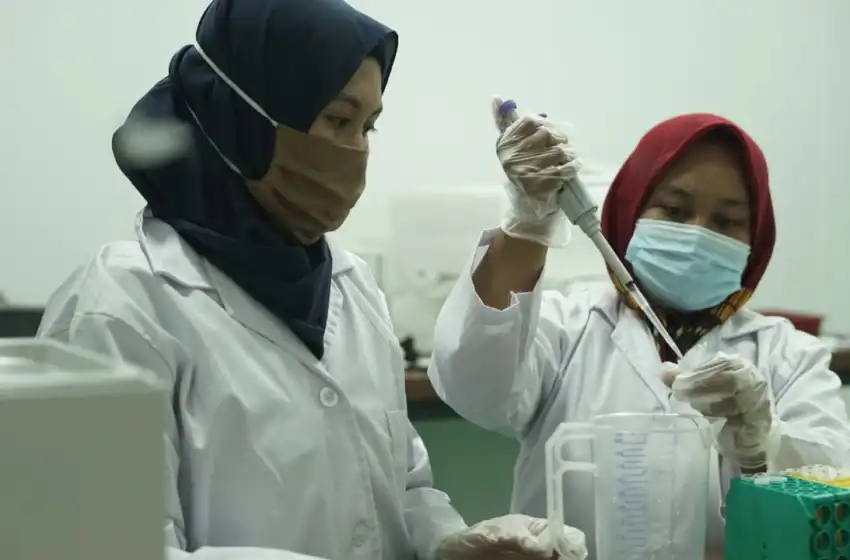 Source : kosadata.com
Want to be an investor? Learn more
| N E W S O N P E A T |
Community-led Peatland Restoration in Southeast Asia: 5Rs approach
A group of researchers proposed a newly refined peatland restoration formulation in Southeast Asia, the 5Rs approach while embedding community involvement in each component. This formulation can support the ongoing 4Rs formulation where only one component is engaging the local communities. The 5Rs components of community-led peatland restoration are Rewetting, Reduction of fire, Revegetation, Revitalization, and Reporting and Monitoring. This enhanced approach can help the formulation of peatland restoration interventions in Southeast Asia and beyond.
Read more here.
Senator ​​Renews Pitch for Wetlands Protection and Conservation
In conjunction with the World Wetlands Day celebration, Senator Cynthia Villar, chairperson of the Senate Committee on Environment and Natural Resources, Philippines urges the government to take action for wetlands, which are critically important ecosystems contributing to biodiversity, climate mitigation, and adaptation, freshwater availability, and to economies. Wetlands', including peatlands, important roles are often not recognised and appreciated even by the local government. She also commented on the reclamation project that could trigger massive flooding at one locality in Parañaque, Philippines.
Read more here.
Do you have an ongoing project with tropical peatlands?
Send us an email at peopleforpeat@trcrc.org.
| S P O T L I G H T |
This month's spotlight goes to the Women Enablers Advocates & Volunteers for Empowering & Responsive Solutions (WEAVERS), a women-led NGO in Tacloban, Philippines started a project to restore 1180 hectares of Leyte Sab-a Basin peatland by involving local women. Started in 2017, now the NGO receives support from the local government, the Visayas State University, and International Institute for Rural Reconstruction (IIRR), an international NGO. WEAVERS helps to empower local women through capacity building in peatland restoration efforts and helps them to have income through peatland restoration projects.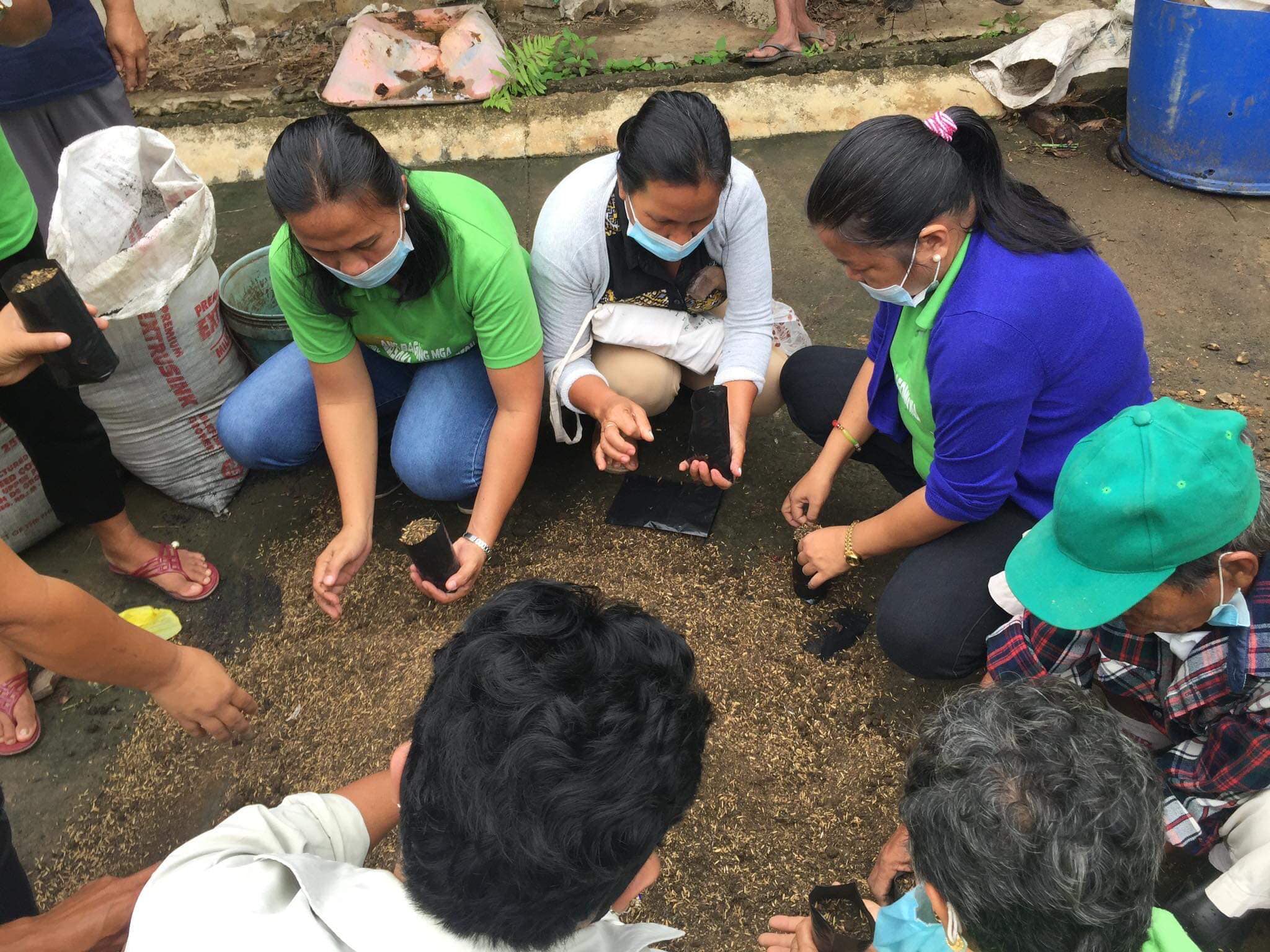 Follow WEAVERS Facebook page to receive new updates.
| O P P O R T U N I T I E S |
Business funding
PFP Business Hub welcomes partners & projects on peatlands in research, business & investment, & community involvement.
Reach out to us to get connected.


-----------------------------------------------------------------------------------------------------------------------------------------------------------------------------------------------------------------------
QUOTE OF THE MONTH
"A protected peatland can preserve all the riches lurking in its thick brown depths: bones, butter, and world-changing stores of carbon."

www.nytimes.com
Meet Peat the Unsung Hero of Carbon Capture by Sabrina Imbier
To keep up-to-date with our future news and events, please subscribe to our newsletter.
SUBSCRIBE